Family First from Day One
Founded by Stacy and Rob Kaufman, the Father-Son duo works daily to develop and improve the SteelFit® line continually.
Stacy is no stranger to the fitness industry, having invented the first self-tanner used for bodybuilding competitions, Pro Tan®, back in 1987. Since then, Pro Tan® has grown to be the #1 Competition Tanning Product globally, used by athletes in over 125 countries and counting. Stacy's years of experience and connections laid the foundation for SteelFit® to be built on.
When Rob walked into his father's office and told him he wanted to branch off from Pro Tan® and start a supplement line, Stacy looked at him like he was crazy. As a former collegiate athlete, Rob has always had a passion for all things health and wellness. After giving a short "elevator pitch" for SteelFit®, Stacy was sold!
SteelFit® is a culmination of all their years of education, training, and passion combined.
Rob has a hands-on approach to SteelFit® supplements, being involved with all aspects of product development from R&D and flavor development to designing the labels. He creates, formulates, and educates daily. He's always thinking of giving our customers the latest and greatest products to help them achieve their goals. Some of his best ideas come when he's at the gym.
Both Rob and Stacy practice what they preach. Committing to bettering themselves daily and living a healthier lifestyle through the use of SteelFit® supplements.
Quality Formulas
At SteelFit®, we create the highest quality, most effective, best-tasting products on the market. Our products are formulated for optimum results both onstage and off and are designed for all health and wellness enthusiasts, from fitness competitors to weekend warriors and everyone in-between.
Physician formulated with clinical doses of the most cutting-edge, research-validated, patented ingredients our in-house quality control team closely analyzes all our products along with our board-certified physician and his team at VRP Sciences for safety, quality, and efficacy.
SteelFit® products are produced in a state-of-the-art facility located in South Florida. Our manufacturing site is NSF-cGMP compliant and utilizes the latest measuring, blending, quality control, and packaging technologies to deliver the finest quality sports nutrition supplements to our customers.
Whether used individually or stacked together, we guarantee our products will help you achieve your fitness goals.
Why SteelFit®?
Plain and simple, there are too many supplements on the market that are either poor quality, underdosed, ineffective, or dangerous.
We are firm believers in Health is Wealth and strive to give our customers the highest quality, most effective products that they deserve.
At SteelFit®, we don't cut any corners and believe in using only the highest quality ingredients. Transparency is key, and you'll never find a proprietary blend on any of our products.
Our motto is simple:
We will never manufacture a product that we personally wouldn't take or wouldn't give to our friends and family.
SteelFit® is more than a skin fitness and sports nutrition company. It's a family.
We appreciate you putting your trust in our family to continue and innovate and engineer the highest quality products to help you achieve your goals.
Never Underestimate Yourself!™
- Rob and Stacy Kaufman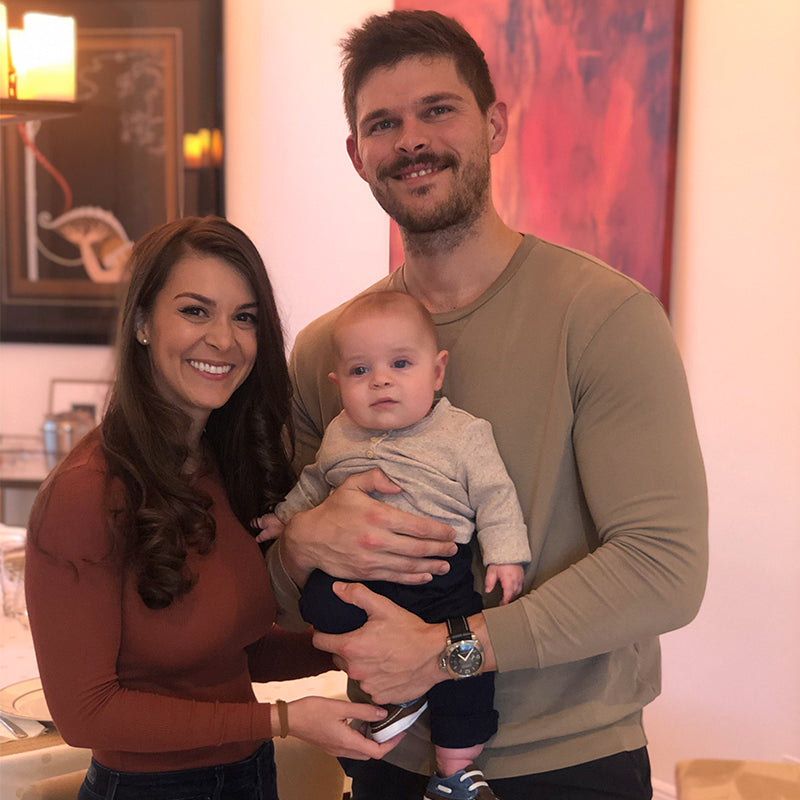 Rob Kaufman
Co-Founder
I create, formulate, and educate daily. I am always thinking of how to give our customers the latest and greatest products to help them achieve their goals. Some of my best ideas come when I'm at the gym.
When I'm not doing all those, I love spending time with my wife Jessica, my sons Logan and Cameron, our three puppies, and playing daily fantasy sports.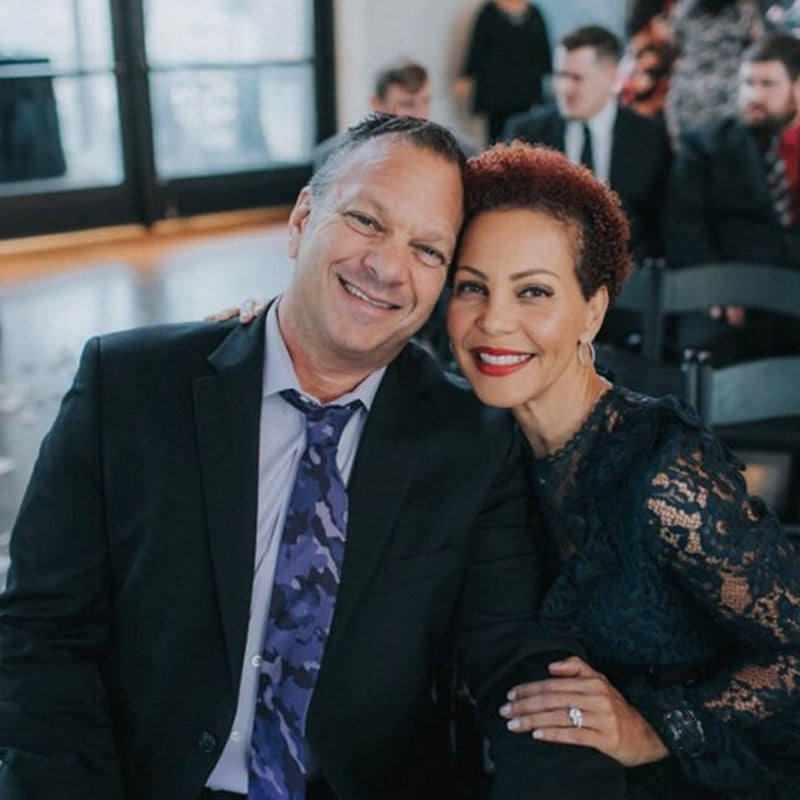 Stacy Kaufman
Co-Founder
The king of cosmetics, Stacy is responsible for formulating our top-selling topical products.
On the weekends you can find Stacy either at the gym or sipping on a Steel Fuel® Mocktail by the pool.